On July 16, 2019, Mr. Qu (mark) from the Philippines came to visit our company. Mr. Qu has more sales outlets and sales networks in home appliances in the Philippines, and also has great advantages in the expansion of lamps in the engineering field. The purpose of this visit is to deepen cooperation with Yinhai photoelectric, especially the cooperation of lamps in the engineering field, including street lamps and solar street lamps. Speed up the development of Philippine lighting market! During the period, our company also recommended another product of Beidou intelligent terminal to the guests. Accompanied by Mr. Chen Yunxue, chairman of our company, Mr. Qu visited and experienced Beidou intelligent terminal series products, such as Beidou instant rear-view mirror, Beidou intelligent dash cam, etc., academician achievements of Beidou Internet of vehicles. Mr. Qu is very interested in our company's Beidou vehicle networking products, and fully affirms and agrees on the products with complete functions and high-precision intelligence.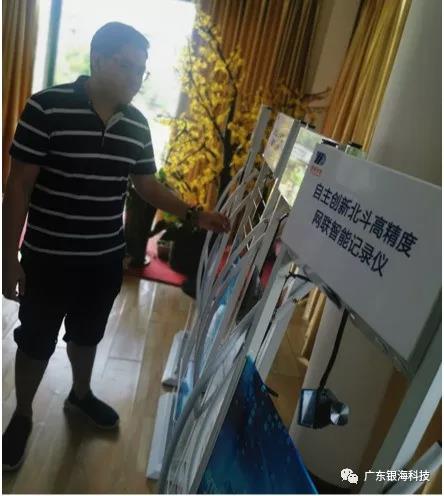 Mr. Qu believes that at present, motorcycles are very common in the Philippines. For the vehicle positioning terminals of motorcycles, such as motorcycle intelligent tachograph, etc., it will be a big demand in the Philippines, and the market has great development potential. Mr. Qu expressed his willingness to cooperate with our company on a long-term and sustainable basis and deepen cooperation. After the visit, Mr. Qu also warmly invited Mr. Chen Yunxue, chairman of our company, to visit the Philippines in the future to investigate the market, accelerate the cooperation process, and jointly write a new chapter of cooperation!
Yinhai technology is positioned as a comprehensive infrastructure construction provider of smart city. Our key businesses include smart street lamp, lighting light control technology, Beidou motorcycle intelligent management system, charging pile and management platform, Internet of things fire-fighting platform, etc. We welcome people from all walks of life to join us.